Little Rock, AR  – The Metropolitan Housing Alliance recently received notification that three of its properties were approved under the Federal Historic Preservation Tax Incentive Program administered by the National Park Service. The designation of "The Towers" properties, Cumberland, Jesse Powell and Parris, as eligible Historic Tax Credit (HTC) recipients provides MHA with another vital capital source to undertake the extensive renovation plans that have been broadly endorsed by the properties' residents and approved by MHA Board of Commissioners.   The 40 plus-year-old buildings were built in the early 1970s giving the Little Rock community roughly 600 units of affordable housing and some of the first elderly designated housing in the country.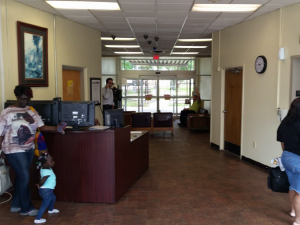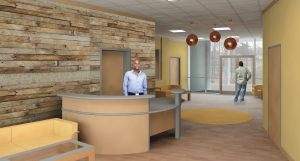 While MHA has plans for a portfolio-wide renovation, the Towers renovations will cost approximately $56 million. The HTC will provide roughly $5.5 million or approximately $1.8 million of investment per property. "The Towers construction building-wide upgrades will include improvements to each residential unit as well as major systems enhancements. We will install energy efficient appliances and equipment, in addition to enhancing security systems and beautifying the entry ways and exterior grounds", (Gorman and Company).
The Towers represent MHA's initial move into the HUD Rental Assistance Demonstration Program (RAD), which will allow MHA to access the private capital markets to secure funding for the redevelopment plans. Utilizing Low Income Housing Tax Credits (LIHTC) coupled with Federal Historic Tax Credits provides a very efficient financing structure for incentivizing development and redevelopment of affordable housing.
RAD has been identified as an essential tool by HUD to offset years of federal funding shortfalls in capital improvements estimated at over $26 billion needed for public housing authorities across America.  The National Park Service's Annual Report for Fiscal Year 2016, noted the Historic Preservation Program approved 1,299 proposed projects and $7.16 billion in rehabilitation work including 7,181 new low and moderate income housing units and 21,139 new or renovated housing units overall. Since the inception of the program in 1976 over $84 billion has been generated for the rehabilitation of income-producing historic properties. A May 15, 2016, HUD report identified, "LIHTC as the most important resource for creating affordable housing in the United States today." In addition to the tax credit market, MHA will issue tax-exempt bonds via the Arkansas Finance Development Authority and pursue grant funding through the Federal Home Loan Bank of Dallas with the assistance of a local bank.
"We remain committed to our historic mission of providing and sustaining affordable housing in Little Rock which dates back to our beginnings in the 1940's.  The Towers are essential to the history of this city and MHA is proud to provide progressive tangible solutions to revitalize our housing stock for the Little Rock economy by utilizing a 'private-sector' model and partnerships to enhance the lives of the families we serve." Rodney Forte, Executive Director, MHA.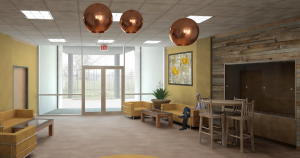 The Towers construction is scheduled to start during the first quarter of 2018.  MHA and its developer partner, Gorman & Company, anticipate deploying those construction dollars directly to local contractors and resident workers.
MHA's Board of Commissioners have directed the development team to actively pursue local business participation.  Therefore, MHA and Gorman will be doing extensive outreach to recruit local construction contractors, subcontractors, and businesses for all aspects of our redevelopment efforts. MHA is excited about local economic opportunities, so please help us get our information out to the construction community by asking interested contractors to contact our 24 hour RAD Hotline at (501) 373-8222 and leave a name, email address, phone number, and area of expertise so we can develop an inclusive contractor list for follow up.
******************************************************************************
About Metropolitan Housing Alliance (MHA)
MHA develops, owns and operates quality affordable and accessible housing that provides assistance to citizens of Little Rock utilizing various federal, state and local programs.  Currently, MHA owns 902 public housing units, 200 affordable housing units, 158 market-rate units. MHA also administers 2,083 Housing Choice Vouchers, 179 HUD-Veterans Affairs Supportive Housing (HUD-VASH) vouchers, and operates two homeownership programs.
About Gorman & Company, Inc. Gorman & Company, Inc. specializes in revitalizing communities through innovative housing partnerships. As a trusted partner and respected industry leader since 1984, they specialize in downtown revitalization, the preservation of affordable housing, workforce housing and the adaptive reuse of significant historic buildings. Gorman & Company has offices in Denver, Co; Milwaukee & Madison, WI; Chicago, IL; Phoenix, AZ; and Miami, FL. Learn more at www.GormanUSA.com.
About RAD The Rental Assistance Demonstration (RAD) program is a new voluntary program authorized by the U.S. Department of Housing and Urban Development (HUD) to address the demanding capital improvement funding needs for participating public housing authorities across the United States. For more information, please visit www.hud.gov/rad.
************